Areas of Practice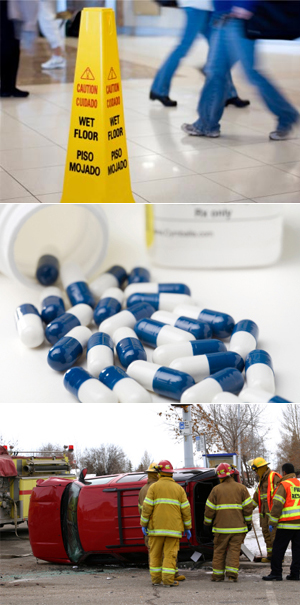 Automobile Accidents: Car accidents to motorcycle wrecks to car-pedestrian injury, if your injury was caused by someone else's negligence, we will work to obtain a just recovery for you.
Slip and Fall Accidents: If you have been injured on someone else's property, we will work hard to overcome the legal challenges facing you.
Social Security Disability: Have you become disabled and been denied Social Security benefits? Let us help you navigate the Social Security Administration to recover those benefits due to you.
Wrongful Death: If you have lost a loved one as a result of someone else's negligence, let us protect your family from the hurt.
Prescription Mis-fill: When a pharmacy makes a mistake, you are the one that pays the price. We can help make you whole again.
Our firm handles all types of personal injury cases. All personal injury cases are handled on a contingency basis, which means you do not pay any fees unless we get you the full recovery that you deserve. We handle personal injury cases for clients throughout Birmingham, Tuscaloosa and the surrounding areas of Alabama. If you cannot come to us, we can come to you. Contact us today for a free initial consultation.